Why is Fungavir The Most Effective Fungus Treatment?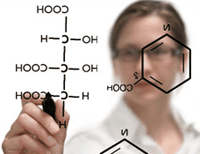 That's right! Fungavir™ has improved their own formula. Now Fungavir has DOUBLE the amount of its main ingredient. After numerous tests we figured out a way to make our treatment even better. No other treatment comes close! Nothing fights nail fungus as effectively as Fungavir.
Fungavir is an intensive nail fungus treatment that starts working immediately to get rid of the fungus that has invaded your nails. Fungavir's powerful ingredients works to eliminate all three types of nail fungus: Dermatophytes, Yeasts, and Molds. Fungaviris made of numerous anti-fungal ingredients that work together to become the most effective treatment available. Fungavir's proprietary blend of ingredients have been researched and tested. There are no side effects so you can use this product safely and with the assurance that it will help and not hurt you.
The special formula developed by Fungavir takes about 2-3 weeks for you to start seeing results and feeling relief. But be patient, it takes about 3-6 months for new healthy nails to grow and replace the old infected nails. How long it takes to treat your nail fungus depends on the severity of your nail fungus problem. Daily treatment is required to grow healthy nails and get rid of the infected ones.
Quality Ingredients for Effective Elimination of Nail Fungus:
Undecylenic Acid, USP 20%:

Fungavir has DOUBLE the amount of the main ingredient, Undecylenic Acid than any other nail fungus treatment. Undecylenic Acid is the main natural fungicide used in a variety of medications. It is FDA approved for use in a variety of over-the-counter preparations for skin disorders and other fungal problems. It has been proven to relieve the burning, itching and irritation that comes with major skin ailments. It is often used to fight fungal skin infections such as athlete's foot and ringworm, as well jock itch and Candida Albicans. Undecylenic Acid Liquid is a well researched antifungal agent. It works in also preventing additional fungal growth from occurring.
Manuka Oil:

East Cape Manuka Oil has been used for decades to protect people against numerous forms of bacteria and fungi. It has been said that Manuka Oil is nature's greatest secret because it used to heal a variety of skin irritations: athlete foot, rashes and other skin problems. The Maori people, the indigenous people of New Zealand, have used the strength and healing ability of the Manuka tree for hundreds of years. More recently, the Manuka tree has been recognized by the scientific community for its healing powers.
Melaleuca Alternifolia (Tea Tree) Leaf Oil:

For years, Tea Tree Oil has been noted as a beneficial ingredient to apply topically. Tea Tree Oil is known for its medicinal qualities as an antiseptic with healing antibacterial properties. It is also well known for its antifungal and antiviral actions. Tea tree oil comes from the Australian plant called the Melaleuca Alternifolia. This tree has very strong therapeutic and medicinal qualities which are found in its oil. A process of steam distillation from the leaves produces the necessary oils. Many studies have shown that tea tree oil is as effective as the antifungal prescription medications available for fungal infections.
Prunus Amygdalus Dulcis (Sweet Almond) Oil:

Almond Oil helps relieve irritation. It is used for eczema, psoriasis and itchy, dry and inflamed skin. Although not anti-fungal, it adds to the medication by providing essential fatty acids and vitamins A, B1, B2, B6 and E, which reduces inflammation. Sweet almond oil penetrates easily into the nail and skin. Because it is high in proteins, it is often used for irritated skin, and for cooling overheated skin.
Aloe Barbadensis (Aloe Vera):

The soothing, moisturizing and healing properties of Aloe Vera extracts make it extremely useful in the healing of wounds and burns. It is well known to promote healing, and it has many antibacterial and antifungal qualities. It is commonly used as an antioxidant and anti-inflammatory extract as well. The external or topical healing and pain-relieving properties of fresh Aloe Vera have been well established over the years.
Tocopheryl Acetate (Vitamin E):

Vitamin E has been proven successful in numerous studies to effectively treat and eliminate yellow nails. As a powerful antioxidant, it is often used in topical creams. Because it increases the moisture in the skin and nails, it can improve overall surface relief. D-Alpha-tocopheryl acetate is used in many topical skin products because of its moisturizing powers.
Eugenia Caryophyllus (Clove) Flower Oil:
Clove Flower Oil has been used for centuries in Chinese medicine. Chinese physicians have been using this herb to treat ringworm, athlete's foot and other fungal infections with great success over time. There is a chemical component in this herb that also decreases pain.

Jojoba Oil (pronounced ho-ho-ba):

Jojoba oil is obtained from the crushed bean of the jojoba shrub or Simmondsia Chinenis, found in the Sonoran Desert of northwestern Mexico, certain regions of Arizona and Southern California. It is used as a healing agent for skin ailments because of its antimicrobial properties. Jojoba oil is a known fungicide and protects the skin from bacterial infection.
Black Walnut Oil (Juglans Nigra):

The bark and leaves of the Black Walnut have astringent and detergent properties that are used to get rid of a variety of fungal infections. It is frequently used in the treatment of a variety of skin problems. The American Indians used it to cure ringworm and other fungal infections. It is a well known and strong antifungal agent that is now used in modern science as well. It is often used to heal skin conditions like acne and psoriasis. Black walnut oxygenates the blood to kill parasites and fungi.
Lemongrass Oil (Citronella Grass):

Lemongrass is a natural chemical antiseptic. Lemongrass oil has properties that are analgesic and which reduces pain and inflammation. It is also a known anti microbial and anti bacterial agent which acts to inhibit microbial and bacterial growth in different parts of the body. Its antiseptic properties are excellent for external and internal wounds. And Lemongrass Oil has known antifungal properties that are often used to cure fungal infections.
Propolis Extract:

Propolis extract is a natural substance created by bees. They use it to seal their hives and protect it from the elements as wells as germs and bacteria. Propolis is made up of the resins and bee wax. It has long been used for its antibiotic, anti-inflammatory and antiseptic properties. It is an odorless antibiotic used to cleanse and heal the wounds as it is applied. Propolis has been used as a natural medication for centuries because of its ability to speed the healing process. It is a natural remedy which is effective in controlling the fungus that causes thick toenails.
Menthol:

Menthol comes from peppermint and other mint oils which have local anesthetic and counter-irritant qualities. Menthol triggers the cold-sensitive receptors in the skin, which are responsible for a cooling sensation when it is applied to the skin. So, it is often used a topical analgesic to relieve minor aches and pains.
Lavandula Angustifolia (Lavender):

Lavender is regularly used to fight ringworm and other fungal infections because it penetrates deeply into the skin and helps to heal infections. It is also well known to decrease inflammation and itching. It has been used medicinally throughout history and now in more modern times. Many proponents of alternative medicine use lavender oil as an antiseptic and pain reliever.
Camphor (Cinnamon) Oil:

Camphor Oil has been used for generations as a disinfectant, insecticide and germicide. It is used in many well known topical medications. Camphor absorbs easily into the skin and generates a cooling sensation. It also has significant anesthetic and antimicrobial properties.